Authorised Repairer for all types of Caravan Insurance Repairs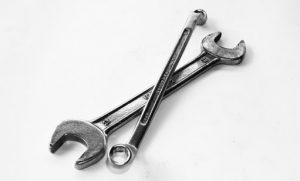 Blue Tongue is an authorised repairer for caravan and camper trailer insurance repairs. Our team can repair and service all types of caravans and campers, and we can work with all insurance companies. Blue Tongue can organise pick up of your damaged caravan or trailer. Plus, we can supply and fit a range of accessories in your RV including products from Dometic, AL-KO, Korr, Waeco, Truma and Redarc.
Why choose us?
Hands-on service
Professional and experienced
Quality workmanship
The right equipment
Quick turnaround
Plus, you can organise some extras while you're getting repairs, like air conditioning, heating, power or hot water systems.
---
All you need is a claim number and we'll do the rest
We aim to make the insurance claim and repair process as simple as possible for you.
Here's all you need to do:
If you are involved in an accident, contact your caravan insurance company right away and you'll be assigned a claim number.
Call Blue Tongue and book an assessment of your damaged caravan or camper trailer and provide your claim number.
We will do a full assessment (with photographs), prepare a quote and send it to your insurer.
When the insurer provides the authority to proceed with the repairs, we will schedule the job.
We will keep you informed of how the job is progressing.
And, we'll do everything we can to get you back on the road quickly.
While we have your caravan or camper trailer in our workshop, you might want to consider some optional extras like aircon, heating, or hot water system. We supply and fit a range of top quality RV accessories.
NSW Motor Vehicle Repairer License
Blue Tongue RVS Pty Ltd
No. MVRL57054

We'll Get You Back on the Road
Our workshop team can make the insurance repair process run smoothly.
Blue Tongue is an authorised repairer for caravan and camper trailer repairs. If you're involved in accident contact your insurer to get your claim number and we can manage the rest. We offer quality work with quick turnaround.
Whether you have a caravan, a hybrid or a camper trailer, we have the skills and experience to repair your RV.
Call us today on (02) 8544 0976
Or fill out the form below
Contact Blue Tongue Campers